Many activities of the KLI exceed the scientific core agenda and are intended to engage with either the public or with alumni and friends of the KLI. Some representative acitivities are listed here.
Event Details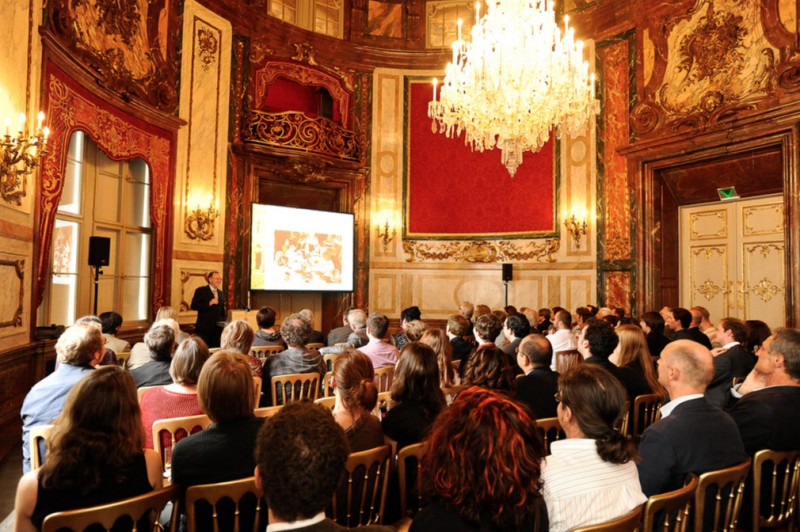 KLI Special Event
20 Year Celebration of the KLI
KLI Special Event
2011-05-12 18:00
-
2011-05-12 20:00
Palais Daun-Kinsky, Vienna, Austria
Organized by KLI for Evolution and Cognition Research
KLI: 20 Years of Enabling Scientific Reasoning
The KLI – a modern equivalent to Plato's ideal symposium, an environment in which ideas are exchanged freely among friends who share the excitement that comes when knowledge is valued and preserved for its own sake.
(Karl J. Niklas, Cornell University)