The "Altenberg Workshops in Theoretical Biology" address key questions of biological theories. Each workshop is organized by leading experts of a certain field who invite a group of international specialists to the KLI. The Altenberg Workshops aim to make conceptual progress and to generate initiatives of a distinctly interdisciplinary nature.
Event Details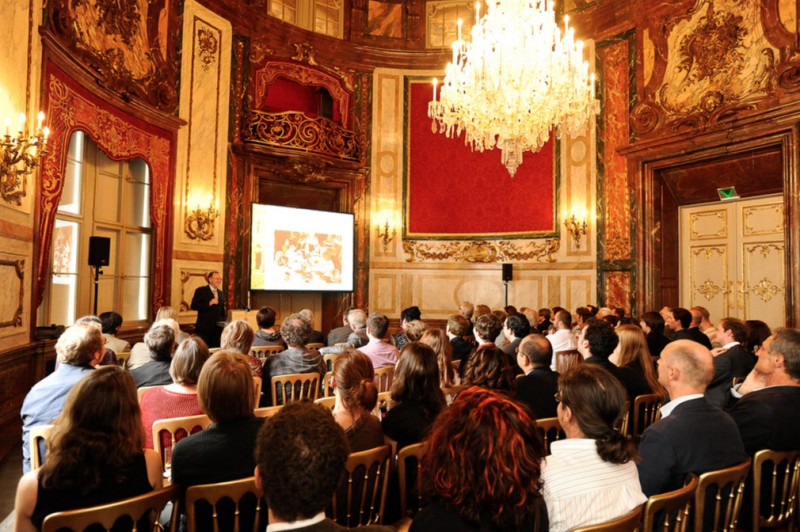 KLI Special Event
20 Year Celebration of the KLI
KLI Special Event
2011-05-12 18:00
-
2011-05-12 20:00
Palais Daun-Kinsky, Vienna, Austria
Organized by KLI for Evolution and Cognition Research
KLI: 20 Years of Enabling Scientific Reasoning
The KLI – a modern equivalent to Plato's ideal symposium, an environment in which ideas are exchanged freely among friends who share the excitement that comes when knowledge is valued and preserved for its own sake.
(Karl J. Niklas, Cornell University)