The "Altenberg Workshops in Theoretical Biology" address key questions of biological theories. Each workshop is organized by leading experts of a certain field who invite a group of international specialists to the KLI. The Altenberg Workshops aim to make conceptual progress and to generate initiatives of a distinctly interdisciplinary nature.
Event Details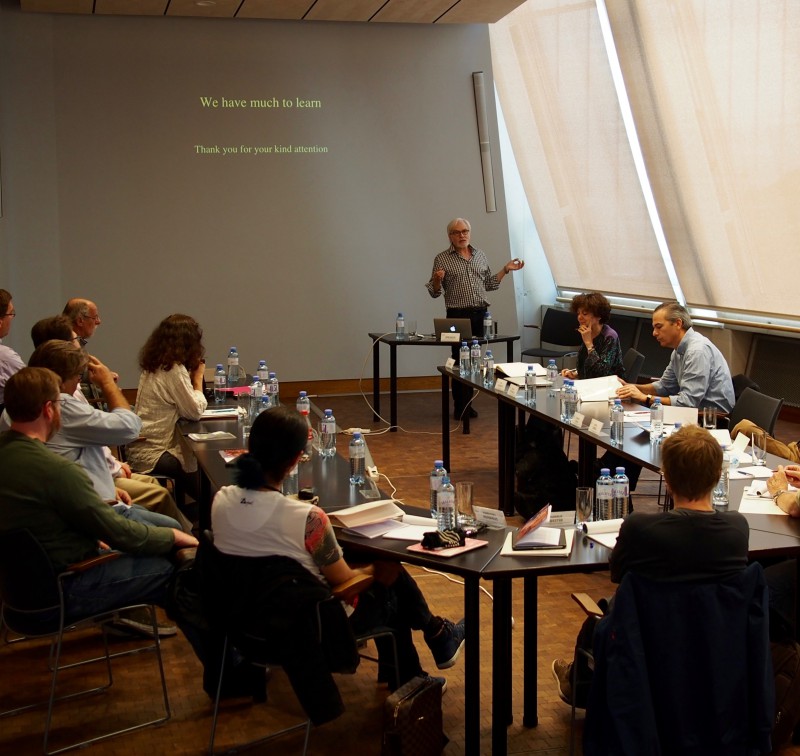 Altenberg Workshop
Directionality in Genomics and Macroevolution
40th Altenberg Workshop in Theoretical Biology
2023-09-28 12:00
-
2023-09-29 12:00
KLI
Organized by Laura Nuño de la Rosa, Craig Lowe, Adi Livnat & Beckett Sterner
Detecting biases in biological patterns and processes is central to life science inquiry. However, since unambiguous signatures of directionality are often elusive, it is also a source of methodological frustration. Increasingly sophisticated experimental and theoretical tools have been utilized in the areas of genomics, phylogenetics, and evolutionary paleobiology. Nevertheless, new statistical models and model systems are required to isolate signals from noise in large data sets.
Concerted efforts by multidisciplinary teams working on the details of mutational processes, genomic signatures, and macroevolutionary trends help to orient future research with robust procedures that identify directionality in lineages, thereby advancing our understanding of evolutionary dynamics within and across populations and lineages.
The workshop on Directionality in Genomics and Macroevolution will bring together 16 researchers for three days. These researchers are working on the development of new conceptual and methodological approaches to the detection and explanation of evolutionary trends. 11 of the participants are part of the three research groups of the Cluster "Directionality in Genomics and Macroevolution," one of the seven thematic clusters articulated in the cohort program "Agency, Directionality, and Function," funded by the John Templeton Foundation. The other participants will be external collaborators of the project who act as scientific advisors to the Cluster.
The aim of the workshop is to discuss the results achieved in each project within a shared theoretical framework, address transversal conceptual issues linking our cluster to other clusters of the cohort program, and explore future collaborations among members of the cluster, other participants of the cohort program, and external collaborators.